THE QUEST OF ONE OF THE THREE DAUGHTERS OF EVE
Abstract
The aim of the paper is to read and analyze the the story of the protagonist of the novel The Three Daughters of Eve by Elif Shafak as a "quest" and trace her life as a child of seven in İstanbul, her life as a young girl studying In Oxford and her life in Istanbul as a young woman back from her experience of living in Oxford.
Keywords: The Three Daughters of Eve, experience, living in Oxford.
REFERENCES
Shafak, Elif. The three Daughters of Eve: Kindle Edition
Foster, Thomas. j. How to Read literature Like a Professor: Kindle Editio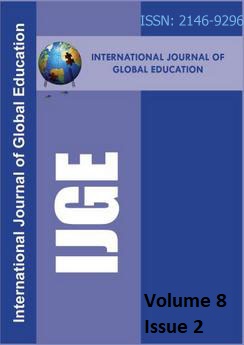 Downloads
License
Copyright (c) 2023 International Journal of Global Education (IJGE) ISSN: 2146-9296
This work is licensed under a Creative Commons Attribution 4.0 International License.